RealClearPolitics and US Chamber Present "Securing Cyberspace: Forging a Collective Defense," Sponsored by Raytheon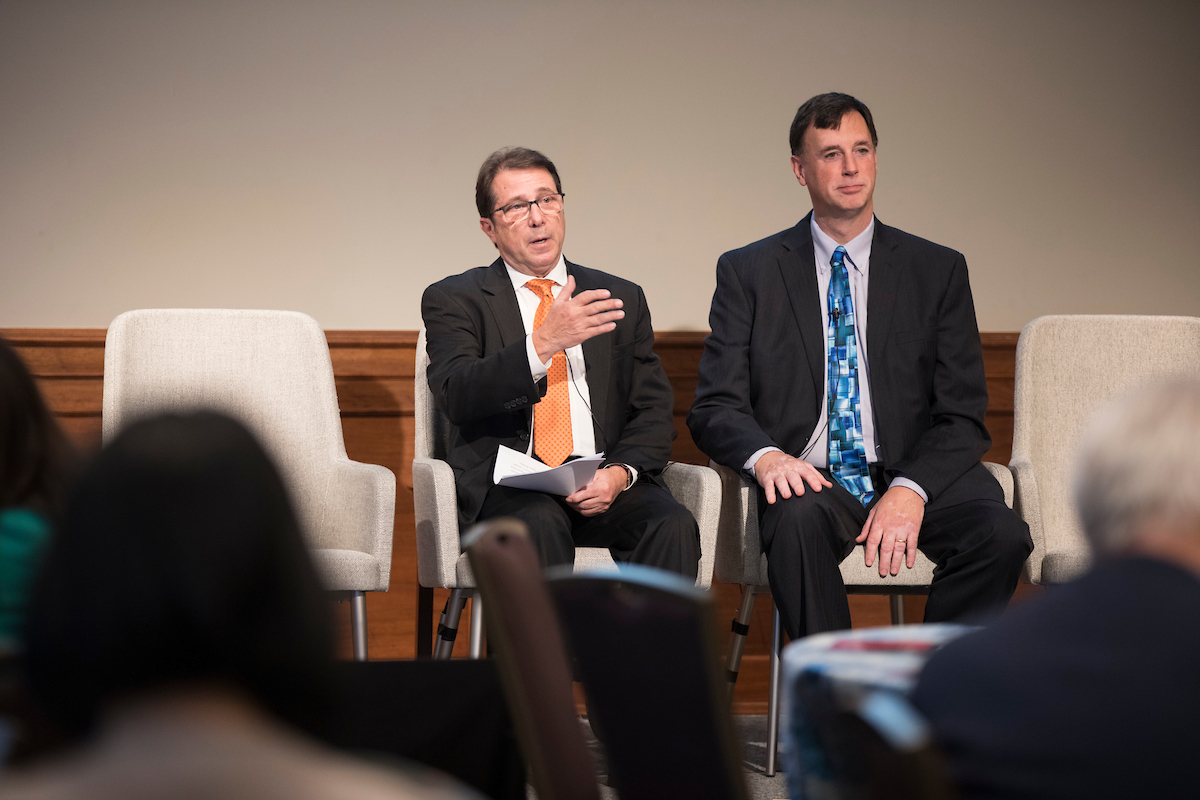 RealClearPolitics and US Chamber Present "Securing Cyberspace: Forging a Collective Defense," Sponsored by Raytheon
Oct 10,2018
Responding to a blockbuster story in Bloomberg last week regarding China's alleged implanting of microchips into the U.S. supply chain, National Security Agency official Rob Joyce told an audience of cyber executives and experts, "I've got all sorts of commercial industry freaking out and just losing their minds about this concern, and nobody's found anything … There's no there there yet."
Joyce made his remarks in a public conversation with RealClearPolitics Washington Editor Carl Cannon as part of a program presented by the U.S. Chamber of Commerce and RealClearPolitics, sponsored by Raytheon. The event focused on the collaboration between public and private entities to enhance cybersecurity and resilience.
Joyce was asked twice about the sensational Oct. 4 story headlined "The Big Hack: How China Used a Tiny Chip to Infiltrate U.S. Companies." The piece asserted that in 2015 spyware in the form of tiny microchips was surreptitiously placed – apparently by the Chinese military — on mother boards assembled in San Jose, Calif., for computer servers sold to American companies, including Amazon's AWS and Apple Inc.
This purported effort to exploit the U.S. supply chain with manipulated hardware shocked national security officials as well as private sector cybersecurity officers already under siege from cyberattacks. Joyce, the senior adviser for cybersecurity strategy to the director of the NSA, downplayed the threat, however, saying that neither the agency nor any of the supposedly infiltrated companies have found any compromised motherboards. Joyce urged anyone with firsthand information about attacks on the supply chain to come forward. Joyce said, "If somebody has first-degree knowledge, can hand us a board, can point to somebody in a company that was involved in this, as claimed, we want to talk to them."
Bottom line? In Joyce's view, there have been no intrusions into the U.S. supply chain — at least not yet.